Richard E. Devery
Director of Fleet and Facility Services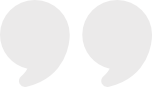 ...as you are aware, we are a fast-growing organization...we have 114 locations and pride ourselves on controlling overhead. That said, it is a pleasure having Diverse Supply Solutions as a key partner in our supply chain to fill vital needs to our operations. Your group exhibits a deep knowledge of both the Utility Industry and Key Suppliers in our industry. You help us meet our required Diverse Spend at highly competitive rates. From day one, the order process is seamless. All shipments arrive on time and invoicing is clear, concise, and accurate. We look forward to a continuing and expanded partnership with you
Michael Johnson
Operations Manager, Electrical Industry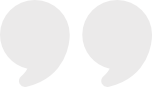 ...On behalf of my Region, I just wanted send a quick note to thank you for all of the help both you and Scott have provided us over the last year. With Exelon being one of our largest customers it is crucial for us to exceed their diverse spend goals while maintaining competitive pricing. It is obvious to me that you understand what we do so the solutions you present to us are in line with things that help us get better as an organization. ...I look forward to the opportunity to continue to work with you and Scott to continue to find more ways to both increase our diverse spend while at the same time focusing on cost savings...
Loren Rivkin
Executive Vice President, Saf-T-Gard International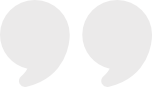 ...We have a long history of working with the principals at Diverse Supply Solutions, specifically Kathleen Gorman and Scott Lambrecht, and have always found them to be among the most professional and ethical business people that we engage with. ...Since the creation of Diverse Supply Solutions we have continued to find them as excellent strategic business partners. Their knowledge of both the Utility Industry and related customers in our industry helps connect suppliers and customers who can reap the benefits of Diverse Supply Solutions' unique business model...
Austin S. Roberts
Co-Founder & General Manager, Team LogOX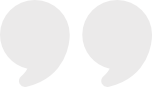 Since January 21, 2019, LogOX LLC has been exclusively partnered with Diverse Supply Solutions (DSS) for the purposes of establishing and growing B2B sales of our LogOX Forestry MultiTool & Accessories with major and rising tree care, utility, and vegetation management companies within the US and soon Canada. ...Their expertise in the industry, having spent many decades working in it themselves, has uniquely positioned them to provide timely, insightful, and direct customer support to a growing portfolio of accounts.

Kathleen and Scott continue to provide us with valuable insights and recommendations, which as a company, we simply would not have access to or likely considered otherwise. ...It is no small feet on the part of DSS, that within a year of working together, we've come to fully trust them to independently represent our brand directly to a growing list of target companies operating in these industries.

We highly recommend any company with high quality products and desire for substantial B2B business growth within the professional tree care, utility, and vegetation management industries consider working with DSS...
Dan Mekkes
Safety Trainer, The Townsend Corporation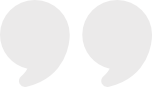 RE: Logger / Climbing Boots -- Test and Evaluation
Where do I start?
I sent the letter "form" in but I know how much better Emails are so here it goes.
I'm 59 and been in Arboriculture for the past 30, I've owned many boots,  Redwings, Danner's, Carolina's, ASOLO's Througoods and others......
HOSS has everyone Beat !!
When my Boots arrived and the information requested letter stated 30 day review, I thought Ha, they won't even be broken in by then.
The 1st time/day I put them on...... things changed, I was and AM amazed at the comfort .... every day after and to this morning I think how did they make THESE boots SO comfortable????...."